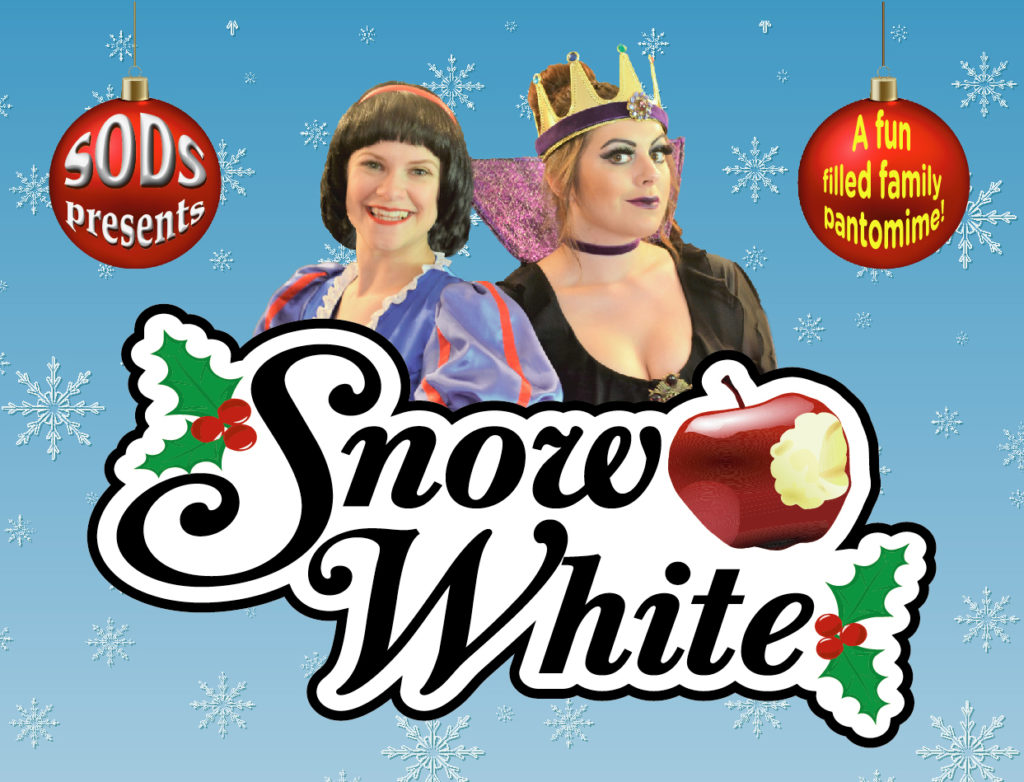 At The Regal Theatre, Stowmarket – Wednesday 6th – Sunday 10th December, Wednesday – Friday at 7.30 pm, Matinees on Saturday & Sunday at 12 noon and 5 pm
This classic fairy tale will be faithfully re-told with all your favourite characters plus a few new (yet somehow strangely familiar) friends!
We will meet Nanny Nutcracker, her son Muddles and the kitchen help, Ivy, along with several other Maids-a-dancing and maybe even a Lord-a-leaping!
Can Fairy Fruitcake and her forest friends help our hero, Prince Valiant, defeat Queen Evilyn and her side-kick Ragwing to save the Princess?
Come and join us at The Regal from 6th-10th December to find out!
Full of festive capers and cheery Christmas tunes, this family panto will be packed full of fun – after all, 'tis the season to be jolly!
Tickets £13 Adults, £11.50 Concessions, Early bird offer for Opening Night – Tickets all £10 (offer open until 1st November)
---
To let us know that you'd like to become a member of SODS, or for more general enquiries,
Click Here
.