Calamity Jane
At The Regal Theatre
17th – 20th July 2019
Performances are on weekdays at 7.30 pm and on Saturday 2.30 pm & 7.30 pm
Calamity dresses like a man, totes a gun and protects the Deadwood City stagecoach.  Well-meaning, but disaster-prone, she tries to help the local saloon proprietor out of a jam and gets herself in more trouble.
This classic show is more poignant now following the recent death of the lovely Doris Day who brought this story to life in film and the lovely songs that became famous from it, "Deadwood Stage", "Secret Love" and "Windy City".
We hope you enjoy our interpretation and spot amongst the cast, one of the original cast members from SODS own 1971 production of the same show, David Dodson!
Where We Perform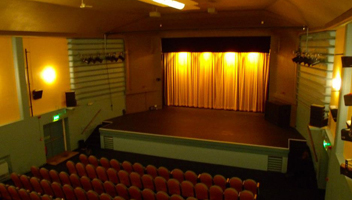 The Regal Theatre, Ipswich Street, Stowmarket IP14 1AY
Book Online: www.regalstowmarket.co.uk   Regal Theatre Box Office: 01449 612825
Car park adjacent to the theatre, free after 6pm.
Click Here to see a Map of The Regal Theatre
or we also perform at
John Peel Centre For Creative Arts, Stowmarket Box Office: 01449 774678