SODS Pantomime 2019 is

Little Red Riding Hood
Head on down to the woods this December with Stowmarket Operatic & Dramatic Society's production of the classic pantomime Little Red Riding Hood – but beware of that big bad wolf!
Red Riding Hood lives in the quiet village of Nether Regions with her mother Ruby and her grandmother Granny Smith. Events take an unusual turn when Red and her friends are invited to visit a museum opened by the charming Professor Lupus, who may not be all he seems.
Meanwhile, Granny Smith has to cope with a severe cash shortage – not helped by the rent being raised by Squire Ponsonby-Smythe, and his bumbling sidekicks Smash and Grab knocking on her door – whilst a woodcutter named Jack falls head over heels for the Squire's daughter. Will it all end in tears or will it be a happily ever after for all?
Directed by Craig and Cass Fisher, from a script by Tracy Rogers, SODS' 2019 pantomime Little Red Riding Hood is certain to have audiences laughing, singing, booing and hissing this Christmas.
Join us at The Regal Theatre, Stowmarket from Tuesday 3rd to Sunday 8th December. Performances are at 7.30pm Tuesday to Friday, and 12pm & 5pm on Saturday and Sunday.
Tickets are priced at £14 (£12 concessions), with an opening night offer of £10 a ticket for the Tuesday performance. Tickets are available from The Regal box office on (01449) 612825 or from the Regal Theatre website.
***
Where We Perform
The Regal Theatre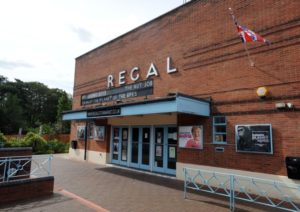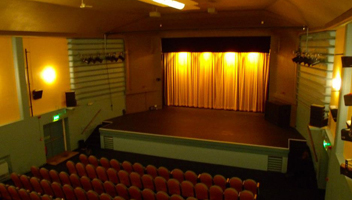 Ipswich Street, Stowmarket, IP14 1AY
Book Online: www.regalstowmarket.co.uk
Regal Theatre Box Office: (01449) 612825
Car park adjacent to the theatre, free after 6pm.
Click Here to see a Map of The Regal Theatre
we also perform at
John Peel Centre For Creative Arts

Church Walk, Stowmarket, IP14 1ET
Box Office: 01449 774678