Last Tango In Whitby
15 – 18th May 2019 @ John Peel Centre for Creative Arts
Written by Mike Harding and first produced in 1990 this play tells the story of the annual trip of a group of mainly senior citizens who spend a weekend in a hotel in Whitby.
They all seem to be good friends who have been regularly enjoying this trip for a few years.   The party consists of couples and single people, mostly women. This year is tinged with sadness as Pat is recently widowed and trying to make the best of this weekend.
Upon arrival at the hotel the guests find the entertainment is provided by Phil and Edna, a couple in a seemingly loveless marriage.
Pat's weekend takes an unexpected turn when Cupid arrives in Whitby, however her friends are not too happy with the unfolding events.
Performances 15th – 17th May 7.30pm / Sat 18th 2.30 & 7.30pm
Tory Bolger – Director
Where We Perform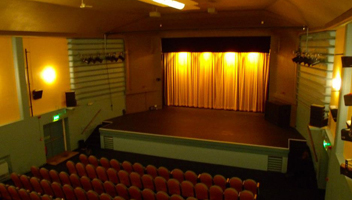 The Regal Theatre, Ipswich Street, Stowmarket IP14 1AY
Book Online: www.regalstowmarket.co.uk   Regal Theatre Box Office: 01449 612825
Car park adjacent to the theatre, free after 6pm.
Click Here to see a Map of The Regal Theatre
or we also perform at
John Peel Centre For Creative Arts, Stowmarket Box Office: 01449 774678