Come and support some of our members who are performing outside at Red Gables on Sunday 16th September.  Bring a chair, a picnic and a bottle!  Lets hope the sun shines down on us.
Following that we have our Great British Pantomime – 
Dick Whittington and his talking cat, Tommy, set off from Suffolk to London to make their fortune; Dick is apprehensive at first but Fairy Bow and her little Fairy Belles convince him it is his destiny. Once they arrive in the City they meet Alderman and Alice Fitzwarren, Sarah the Cook, Idle Jack and more interesting (and some downright smelly) characters as their exciting new lives begin. However, this is panto, and rotten King Rat and his motley gaggle of gangsters seem intent to ruin their plans.
Ultimately can good win over evil? Who really is the mysterious Captain? And will there be any cheese left?
Come along to the Regal the first week in December to find out!   4 – 7 December Evenings 7.30pm 8 & 9 December weekend matinees at 12pm and 5pm Tickets £14 (£12 concessions)
Where We Perform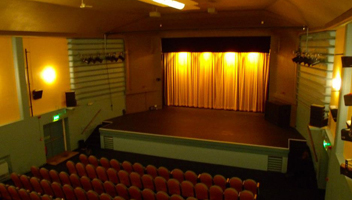 The Regal Theatre, Ipswich Street, Stowmarket IP14 1AY
Book Online: www.regalstowmarket.co.uk   Regal Theatre Box Office: 01449 612825
Car park adjacent to the theatre, free after 6pm.
Click Here to see a Map of The Regal Theatre
or we also perform at
John Peel Centre For Creative Arts, Stowmarket Box Office: 01449 774678