Our next show will be…
HALF A SIXPENCE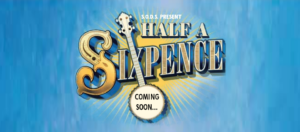 When Kipps and Ann were parted as childhood friends, Kipps cut a sixpence in half and told Ann to look at it whenever she missed him. Years later, Kipps is working as an apprentice in a draper's shop when Ann arrives in town and the two rekindle their relationship.
Soon, everything changes – Kipps meets an eccentric actor and finds he has inherited a fortune, and it isn't long before he is drawn into high society and becomes engaged to a wealthy teacher, much to Ann's displeasure…
Featuring the well-known numbers All in the Cause of Economy, Money To Burn, and of course Flash, Bang, Wallop!, this hit British comic musical will delight audiences both young and old.
SHOW DATES TO BE CONFIRMED
***
Where We Perform
The Regal Theatre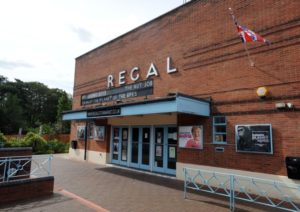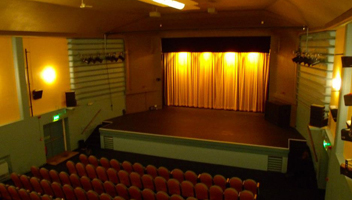 Ipswich Street, Stowmarket, IP14 1AY
Book Online: www.regalstowmarket.co.uk
Regal Theatre Box Office: (01449) 612825
Car park adjacent to the theatre, free after 6pm.
Click Here to see a Map of The Regal Theatre
we also perform at
John Peel Centre For Creative Arts

Church Walk, Stowmarket, IP14 1ET
Box Office: 01449 774678
FUTURE PRODUCTIONS TO BE CONFIRMED